Design and product development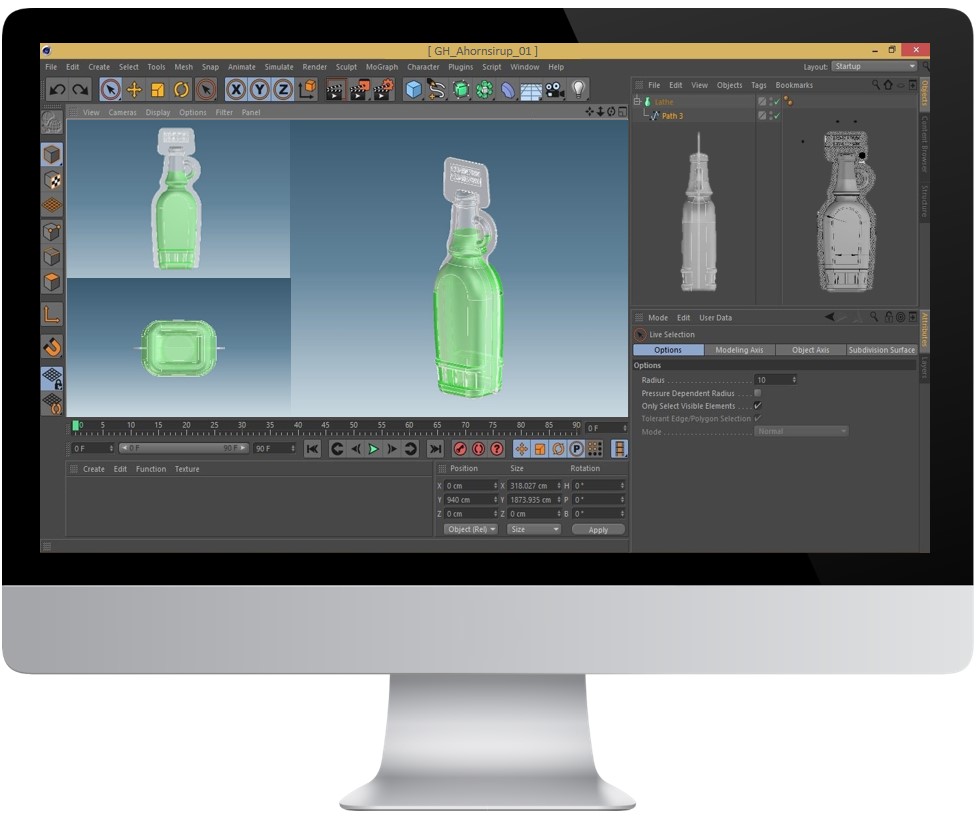 Our thermoformed single portion packets - also known as single-serve, single-dose or monodose - stand out due to their large and diverse scope of application for liquid and semi-liquid products.
However, before you choose the shape of your product, we offer you comprehensive assistance with your packaging development ideas, with the help of the latest engineering technologies.
With 3D printing technologies and the process of rapid prototyping, we can present your design ideas to you simply and quickly, so that you can evaluate the look and feel of your future products while they are still in the prototype phase.
With the help of 3D printing, it is possible to manufacture product samples quickly and cheaply with high quality and precision.
Thanks to these printed models, you can examine your desired type of packaging, evaluate and adapt it, and thus significantly shorten the product development phase.
We thereby offer you fast, flexible and cost-effective support during the development and determination of your individual packaging type.
From the idea stage, right through to the filling process.