Filling services and contract packaging for portion packets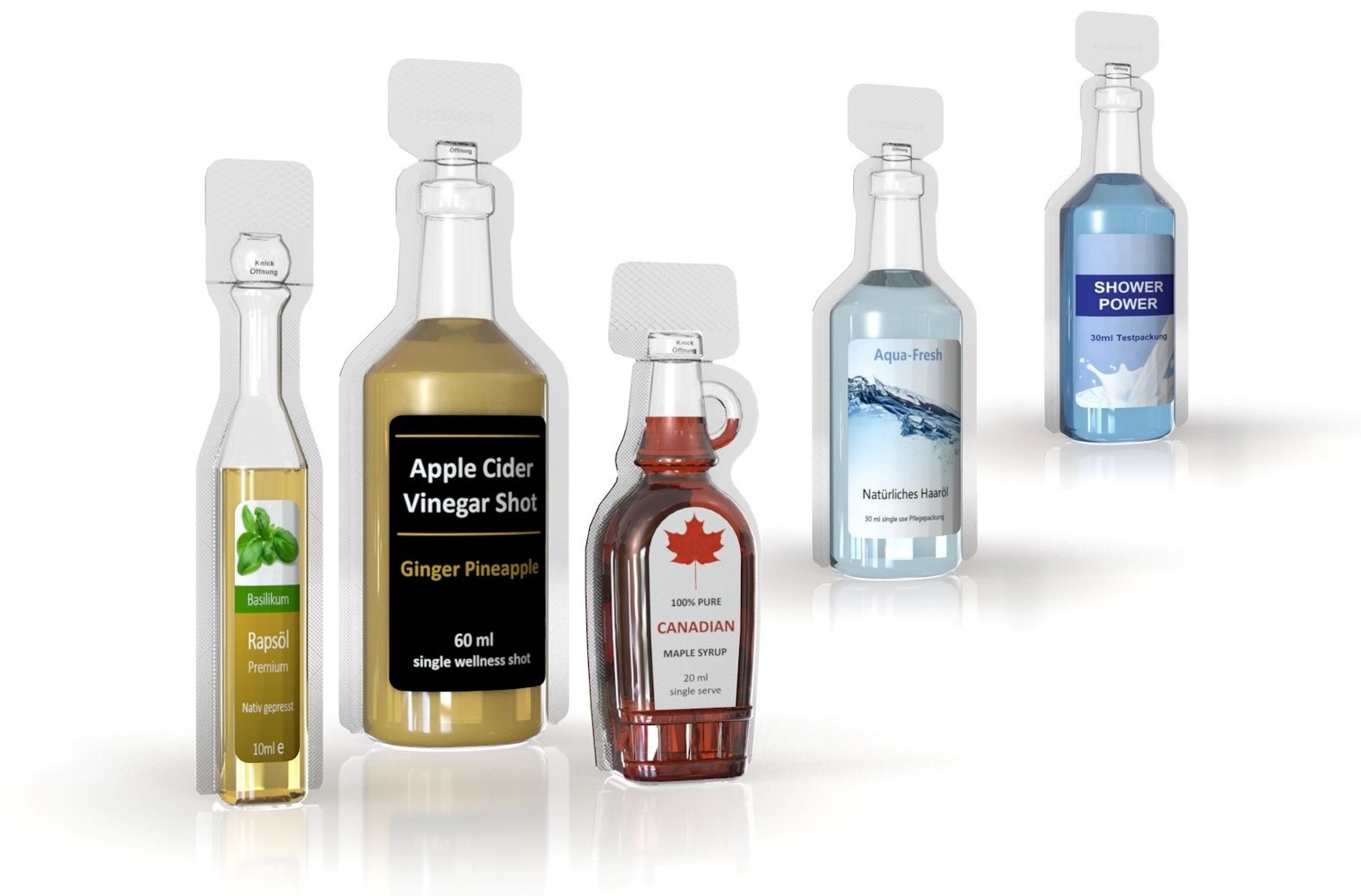 When it comes to contract filling and contract packaging of liquid and semi-liquid products, GH Packaging offers you a wide range of services in the world of
Food/beverages, body care/cosmetics, household products and more.
We fill your products at our site safely and reliably. We also specialise in thermoformed single-serving packets, sachets, sealed bags and "easy open single dose" packaging, with subsequent assembly in the outer packaging as desired.
In keeping with our aspirations for the highest quality products and services, we offer you the latest in filling and packaging technology, along with packaging development and design, project management, and packaging implementation with preliminary testing and trial phases.
We also cover a wide range of services from pilot production, sampling and small-scale production all the way through to large-scale production of batches with numbers in the millions.
We look forward to your enquiry.